Hi there,
Let's try to get something positive from the constraints and surreality of the current situation. As we are starting to slow down, look inward, and give more space to self-reflection, we might rediscover the joy of anticipation. Well, it's no secret that this is what drives us (here you'll find some more thoughts about it). So we hope our newsletters help to keep your imagination alive for future travels and all the discoveries to come.
Please enjoy today's Four Fancy Finds and the ones in upcoming weeks, although they all seem to be very far away at the moment, even if they might be geographically very close. 
Stay healthy 🤞🏻
All the best,
Jan from Four Fancy Finds
PS By the way, if you like what you read, please consider forwarding it to a friend (or two). It's the best way to support Four Fancy Finds. 🙏🏻
---
⛪ Grundtvig's Church | Copenhagen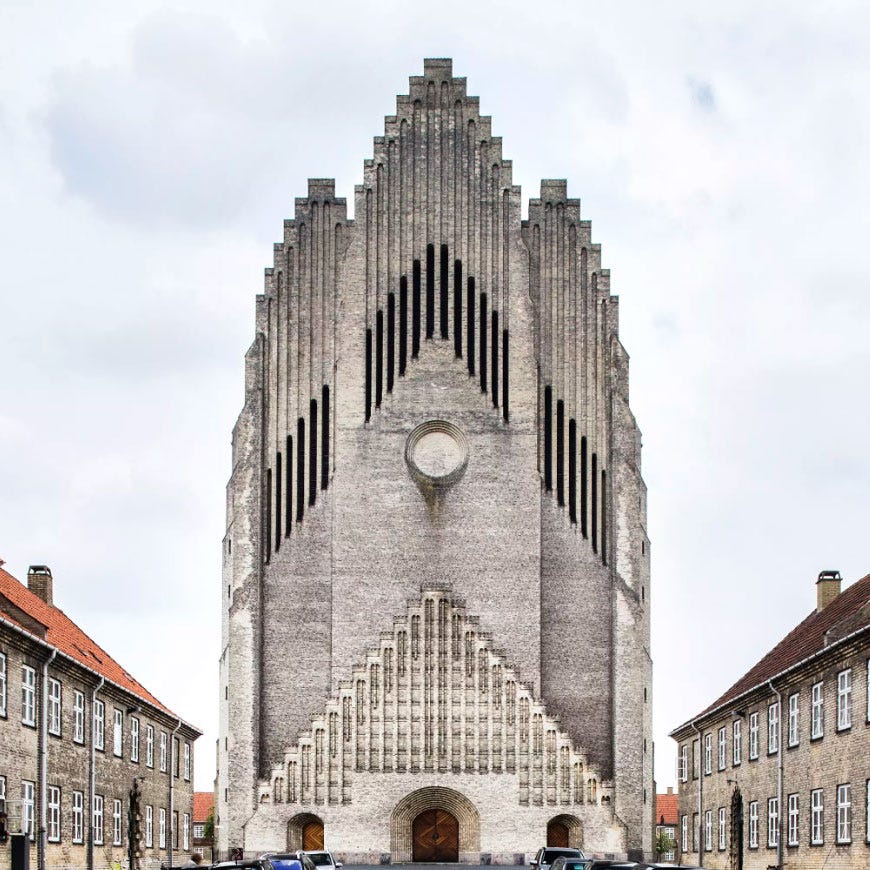 A rare example of expressionist church architecture. It is as unusual and beautiful inside as it is from outside.
På Bjerget 14B, 2400 Copenhagen NV
Tue–Wed 9 am – 4 pm, Thu 9 am – 6 pm, Fri & Sat 9 am – 4 pm, Sun noon – 4 pm
📷 Roberto Conte
---
🛸 The Theme Building | Los Angeles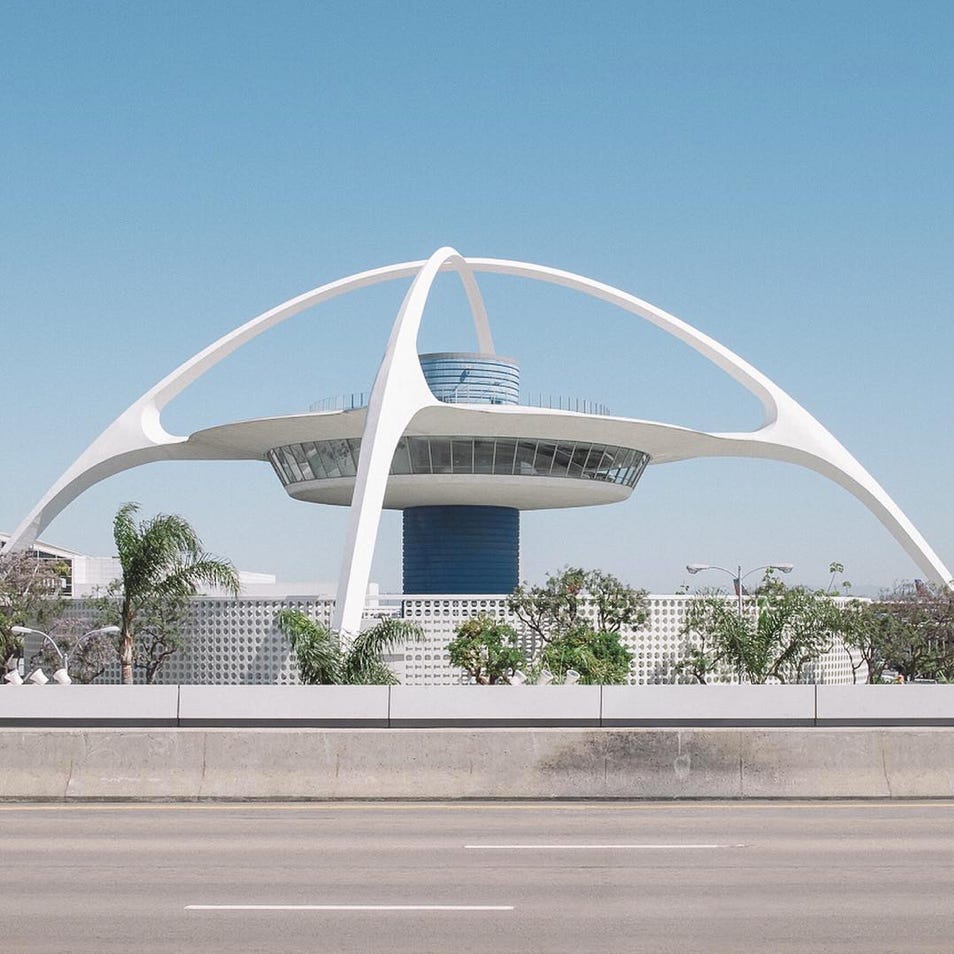 Iconic Space Age structure – reminiscent of a flying saucer – located within the Los Angeles International Airport: a quintessential example of Googie architecture.
201 World Way, Los Angeles, CA 90045
Daily 7 am – 8:30 pm
---
🟥🟨🟩 Pavillon Le Corbusier | Zürich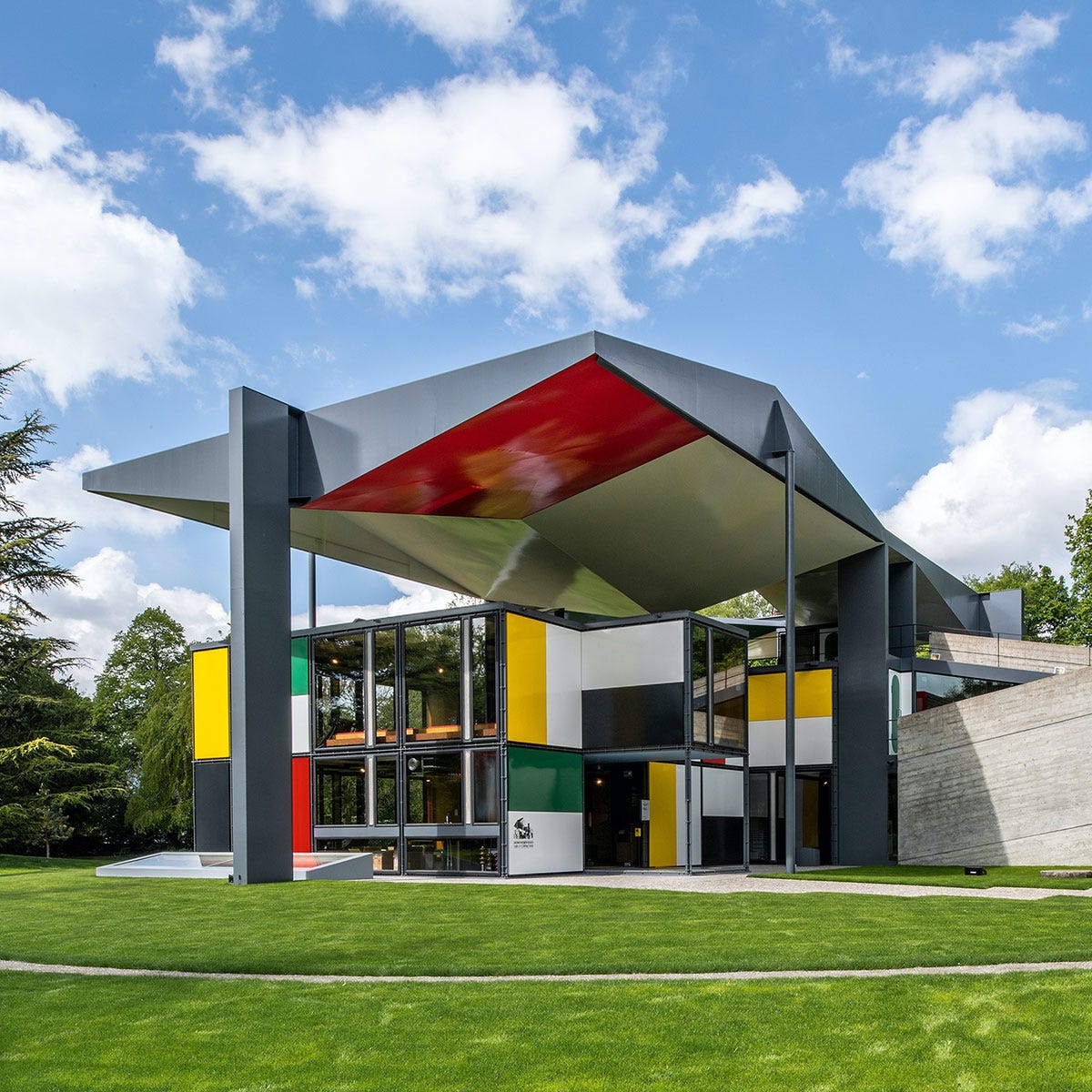 The last building Le Corbusier designed can be considered a gesamtkunstwerk, combining architecture, sculpture, painting and furniture design.
Höschgasse 8, 8008 Zürich
Open during the summer months
---
🏢 Soho House | Berlin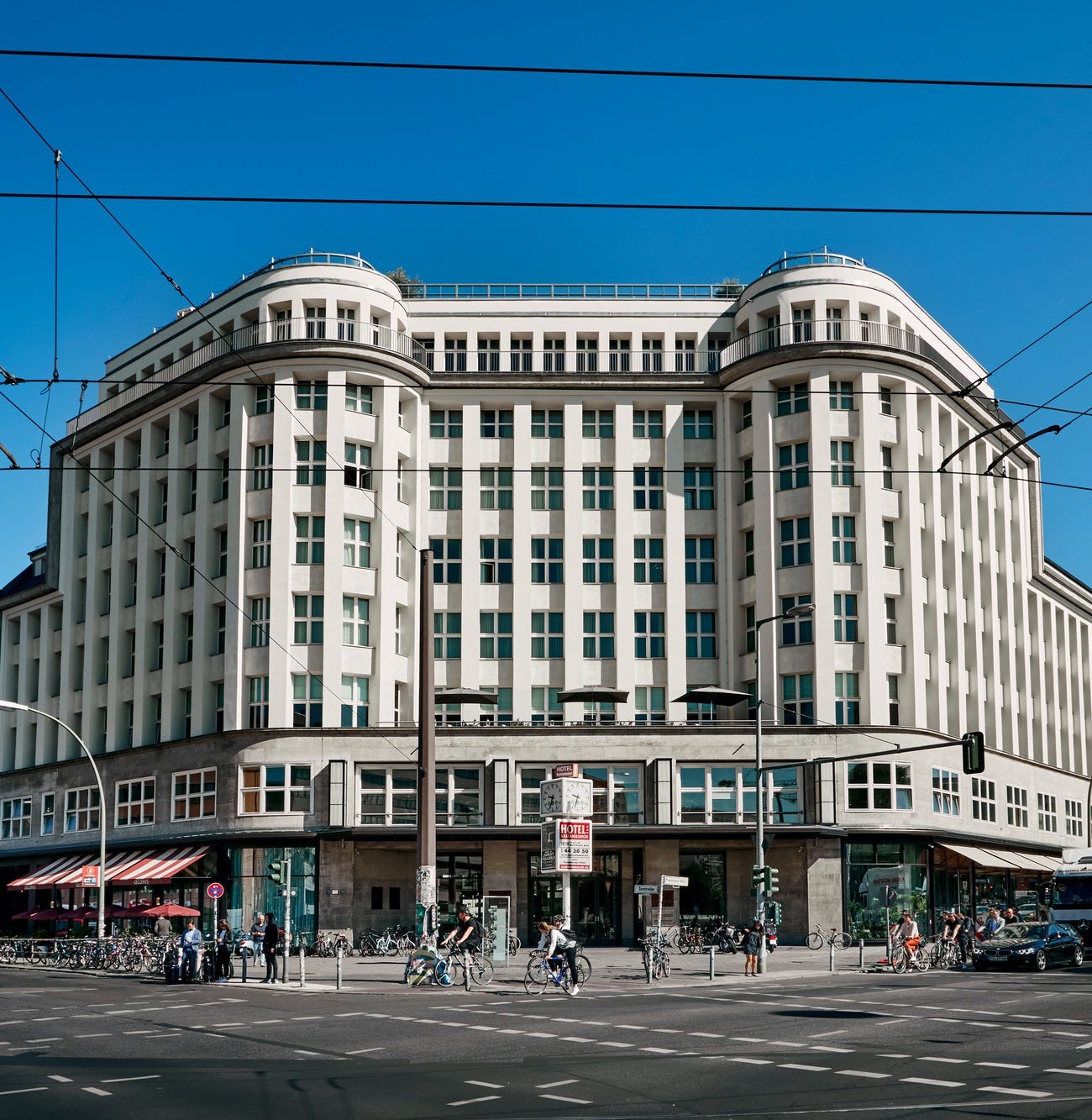 Located in a building which reflects German history from the last 100 years, this beautiful hotel and members' club bubbles with metropolitan flair at every possible level (including amazing views from the rooftop terrace).
Torstrasse 1, 10119 Berlin